AKHB UK: Future of Healthcare – Future of Cancer Care with Dr. Shairoz Merchant – 4 October 2020
Presented by AKHB UK, this session of the Future of Healthcare Conference focuses on the future of Cancer care with Dr. Shairoz Merchant.
Related Programmes
Concerned about student mental health and wellness during the COVID crisis? Learn from a child psychologist, mindfulness coach and naturopath on how to recognize mental health concerns and tips and tricks to help you thrive. Presented by AKYSB Canada.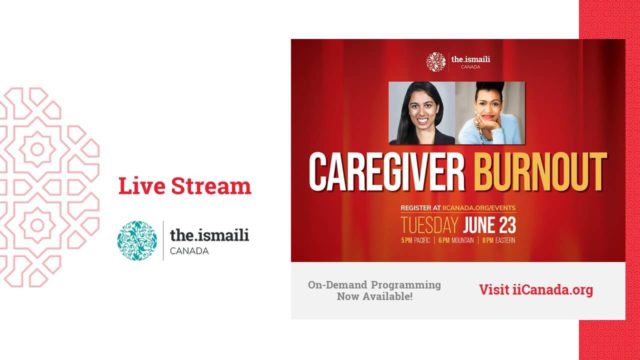 Many of us have been trying to balance our work and home responsibilities as we navigate the new normal during COVID-19. With these lines increasingly blurring, it can feel like we are constantly caring for others and not taking enough time for our own health. This situation is further complicated for those caring for family members with mental health needs. Join Dr. Saira Sabzaali for a discussion on self-care and preventing caregiver burnout.