Ismaili Centre Conversations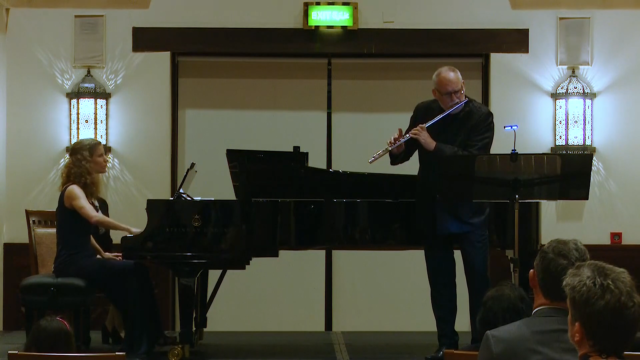 Renowned Belgian Flutist Christian Plouvier and acclaimed International Concert Pianist Avenline Gram, delight an audience with an extensive repertoire of music, exquisite in choice, harmony, and presentation. The artists synchronise their performance of melodies ranging from classical to popular. The event was co-hosted by the Belgian Business Council, the Belgian Embassy, and the Ismaili Centre Dubai.
Dr. Karen Armstrong, an internationally acclaimed scholar and best-selling author of numerous books on religion, delivered the keynote address at the Ismaili Centre, Dubai. Organised jointly by The Ismaili Centre and UAE Ministry of Tolerance, Dr. Armstrong spoke about the Charter of Compassion which she launched with religious leaders globally. The Charter has over two million signatures and brings to light the reason and urgency of practicing compassion in a polarised world.